Hello everyone!
This weekend has really been a pig-out from hell and today I am suffering quite badly.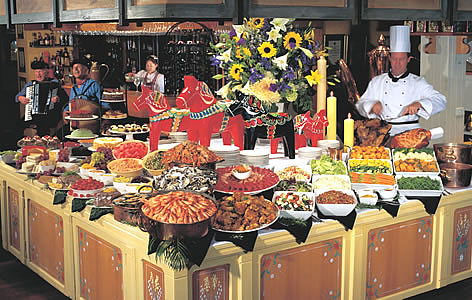 Dramatization: Everything that went into my mouth this weekend.
Saturday:
Pizza buffet (didn't do too bad here, but still)
Korean Barbecue Buffet
A scoop of birthday cake ice cream
Yesterday:
Hot dog
Movie popcorn (what I really think messed up my stomach)
Spicy Italian Subway sandwich (lots of hot peppers but those usually do not upset my stomach)
I went to bed last night feeling miserable and I still feel pretty bad today. Ugh. I think today I am going to take it very, very easy on the eating and the kinds of foods I eat.
In short, BACK TO CLEAN EATING!