Hello everyone!

First, let me start by venting about weather, haha. It's the beginning of October and already it's fucking FREEZING. I went to take my dog out and it was a sweltering 35 degrees outside! Winter really needs to learn to wait it's turn, Fall just got here!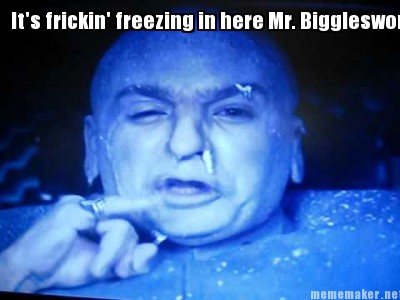 This pretty much sums it up, hahaha.
In other news, I am really looking forward to Monday when I start really working out again, even though I have a ton of things to do on Monday as well (school related stuff).
This weekend I also have a lot to do, and my time of the month is just about over so Monday fits in just fine.
Do you have plans for the weekend? Enjoy them!