Hello everyone!
So I haven't posted in a few days, because I haven't worked out in a few days. Long story short, I went over on my right ankle pretty bad. Also, to add insult to injury, I landed on my left knee to break my fall.
So this not only means I'm out of luck for Dance Cardio, but I can't even go on all fours without pain in my knee. Standing on the leg is okay but pressure actually touching the knee sends me through the roof.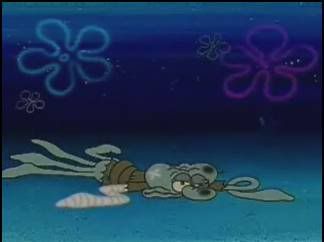 An artist's rendition of the aftermath.
I am not giving up, I just need to take a break from Meta. I still do the arm webisode, and some ab work laying down, and I am still watching my diet. (The shirt that just began to fit me still fits- so that's a good thing!)

I have been looking into things to do while injured, because I really do not want to lose my progress. I am going to the doctor tomorrow to get x-rays to make sure I didn't break anything. Better safe than sorry.
I hope everyone had a better week than me.